Roofing accessories play an important role in maintaining a roof's durability. Many of these roofing accessories are critical components of a Total Protection Roofing System. Roofing sheets accessories are very essential for creating a better and perfect construction. Our range of accessories is manufactured using high grade raw materials like stainless steel, with the help of latest technology and high grade machines.
Profile Ridge
Profile Ridge has been designed to give the appearance of a traditional bedded ridge, but with all the benefits that a modern dry ridge system provides, such as secure mechanical fixing and appropriate ventilation.
Flashing
We offer a wide range of flashing to suit your roofing, cladding project requirements. Custom made flashings also available. Simply select a category below and chose from our range. All our flashings are able to be custom made to your requirements.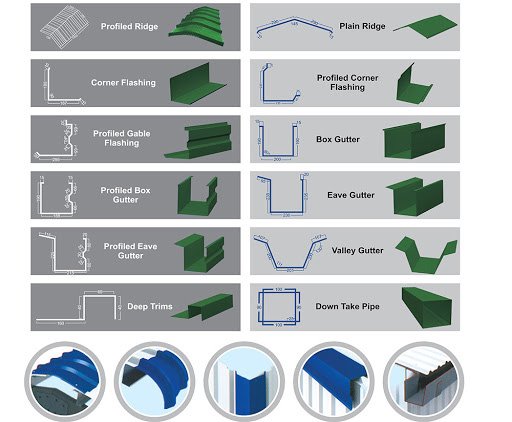 Leveraging by the vast experience and knowledge of this domain, we have been able to supply, trade and wholesale the best quality of screws.  To meet the precise needs of our customers, we offer these screws in various sizes, dimensions and designs.