The company supply a wide range of pre painted roofing sheets including Trapezoidal roofing sheets, Corrugated roofing sheets, Curved roofing sheets.  Bare Galvalume roofing sheet, Standing seam roofing system and concealed fixed roofing systems. Our steel roofing sheets are manufactured from high strength pre-painted and Zinc –aluminium alloy coated steel exhibiting greater corrosion resistance, wider spanning capabilities with better uplift performance.
Thickness (mm) 0.30 0.35, 0.40, 0.45, 0.50, 0.60 ;  Thickness Tolerance, +0/-0.030 mm ;  Profile Full Width, 1150 mm ;  Profile Covered Width, 1090 mm.
COLOR COATED GALVALUME/GALVANIZED SHEET
We supply a wide range of Roofing Sheets which are made of premium quality material which are durable and effective in application in construction industries. We provide them in various colors and sizes as per the specifications of the clients. These are easy to install and maintenance free. They are very attractive to appearance which is offered at cost effective rates at international standard.
Excellent design & secure fastening systems ensure the security and weather-light performance of coated steel roofing during extreme weather. Coated steel sheets are resistant to fire.
Excellent thermal properties that keep the building cooler in summer and warmer in winter
Prevents noise and provide quite roofing system, particularly when used in combination with appropriate insulation systems.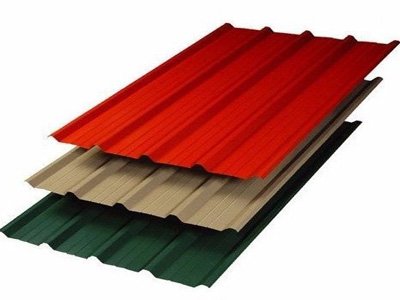 TRAPEZOIDAL PROFILES
HOT DIPPED GALVANIZED PRE-PAINTED STEEL SHEETS
Zinc Coating    :    120(Optional Z100)
Paint Coating    :    Regular modified polyester painting(Optional – SMP, PVDF2)
Painting thickness(top)    :    18 – 20 microns
Painting thickness(bottom)    :    5-7 microns epoxy primer service coat
Surface paint reflection    :    Glossy Finish(Optional Matt Finish)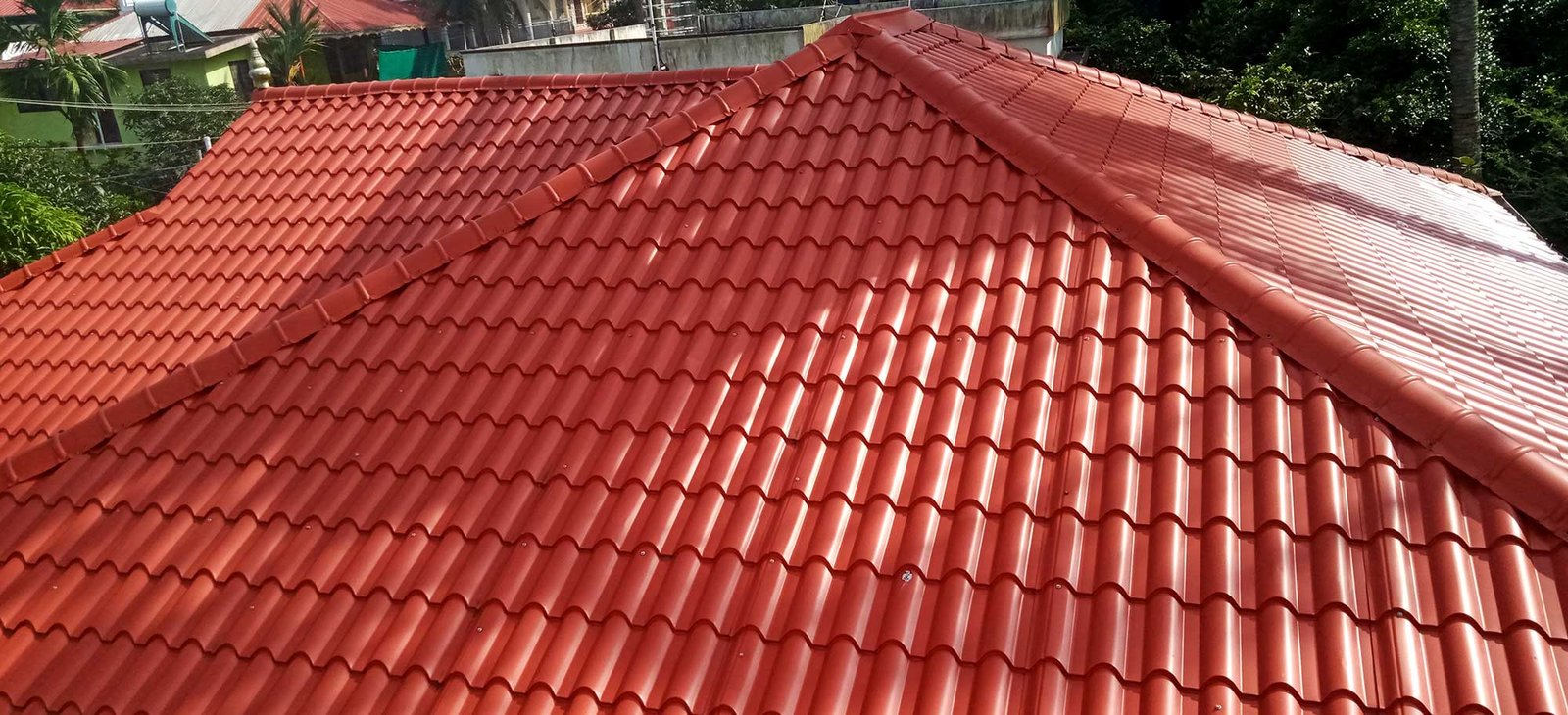 TILE PROFILE
Less joints, does not break, crack or leak
Lightweight, easy to handle and store
Saving of Structural Steel by up to 40%
Length available up-to 6 metres
Fabricated in line with international norms, these offered profile sheets finds wide applications in roofing of various residential and industrial sectors. Skillfully designed by our skillful professionals, this profile sheet helps in inhibiting building from rain, cold, heat and extreme weather conditions.
Easy to install, crimped curved sheets provide versatility and creativity that bring new and refreshing design to industrial and domestic buildings. The combination curves and contours in concave and convex shapes with flats and angles can be used to add an aesthetic appeal to the building.
Our Bare Galvalume Roofing Sheet are available in numerous sizes and are in extensively demanded in homes, restaurants, hotels and many other places. Further our quality auditors test this sheet on set parameters to ensure a flawless product from our end and retain customer's permantantly. Our products are of rugged design, excellent strength, durable and easy to install. The combination of zinc and aluminum in Galvalume which enhances both the positive and negative effects of aluminum. Galvalume has barrier corrosion resistance and heat resistance similar to aluminized material and good bare edge galvanic protection and forming qualities like galvanized material.
GALVALUME Steel Sheet is a carbon steel sheet coated with an aluminum-zinc alloy. due to this Galvalume coating has similar thicknesses to that of hot-dipped galvanized material. The nominal coating composition is 45% zinc and 55% aluminum. to protect a metal from oxidation Galvalume is a coating consisting of aluminum, zinc, and silicon that is used. A small important addition of silicon is included in the alloy coating.
Troughed Sheets
Modern Troughed Sheets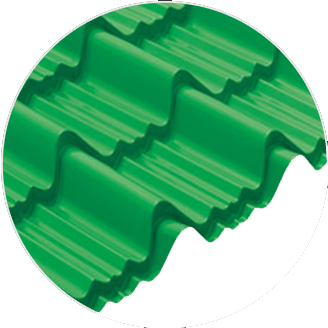 TILED PROFILE SHEETS
CIRCULAR CORRUGATED SHEETS
Everlast is a brand of Hindalco Industries Ltd. world's largest Aluminium Rolling Company and the metals flagship of the Aditya Birla Group Being India's leading brand of Aluminium Roofing Solutions, Everlast is the preferred choice for industrial and residential applications. available in a wide range of colours and profiles like circular corrugated, trapezoidal and tiled, Everlast roofing sheets are aesthetically pleasing and of best-in-class quality. Everlast roofing sheets do not rust, have excellent thermal properties which keep interiors cool, have a high resale value and are 100% environment friendly.